Title: Miller Doge Life
Miller is the third beer-inspired Dogermint release, following MILLERLIGHT and STELLA, and is likely to be the second-to-last (with DOSEQUIS being the final, to be released sometime in the future). It is the second Dogermint token to feature recently-designed artwork by Rocco, who is the artist behind STELLA and popular tokens in the Fake Rare series, including NFTORIGINS, COOGIPEPE. It has a final supply of 100.
https://dogeparty.xchain.io/asset/MILLER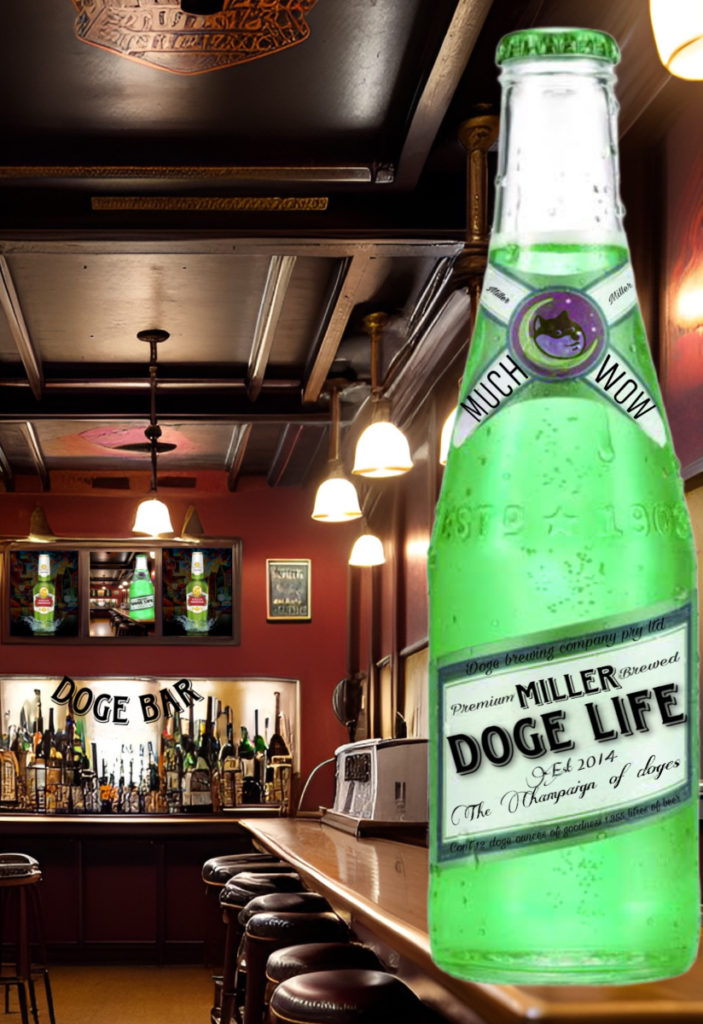 About
Asset Name: MILLER
Total Supply: 100
Blockchain: Dogecoin (via Dogeparty)
Issuance Date: Aug 27, 2014
First Sale Date: Mar 30, 2023
Artwork: https://arweave.net/0O5IQTxbKf5KX7UBoG1I85HIuGHzJ7spbRj2gZfuKnM/rpqtuh_image.png
Active Dispenser
1 MILLER for 250 DOGE (10 total)
Dispenser Sale History
Round 1 – Mar 30, 2023: 10 MILLER @ 250 DOGE / ea. (sold out in 1,825 blocks)
If you are interested in purchasing a MILLER directly from Dogermint, please email us or contact us on Telegram. Thank you.