Title: good for one dogepenny
Issued in Dogecoin block #338,994, DOGEPENNY is the final release in a fiat-based series of Dogeparty tokens issued by Dogermint. With a total supply of 25,000 it features original, hand-drawn graphic artistry by Honolulu tattoo artist JoBiz that is inspired by the iconic design of the US penny. Other tokens previously released in this series include DOGEDOLLAR, DOGEQUARTER, DOGEDIME, and DOGENICKEL.
https://dogeparty.xchain.io/asset/DOGEPENNY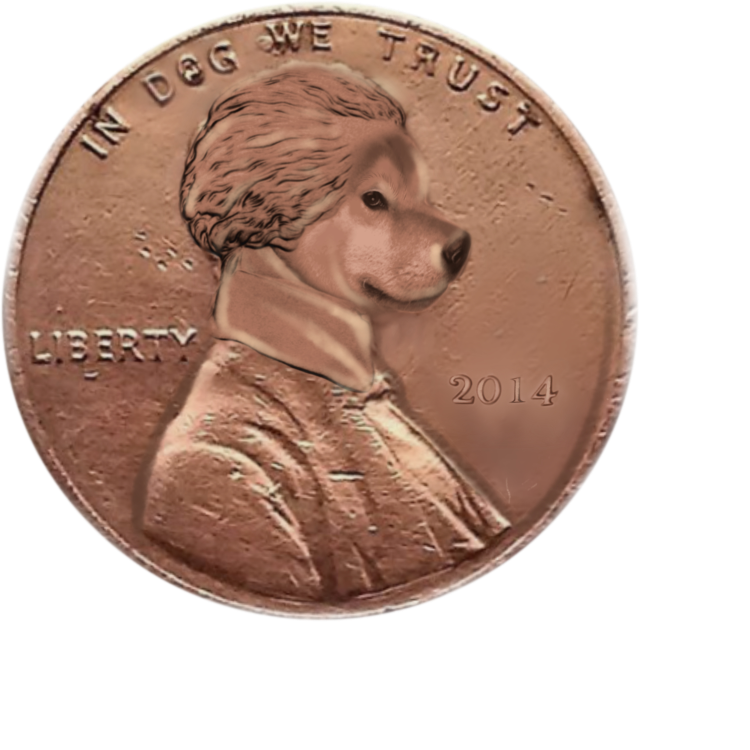 About this token

Asset Name: DOGEPENNY
Total Supply: 25,000
Blockchain: Dogecoin (via Dogeparty)
Issuance Date: Aug 16, 2014
Artwork Added: Oct 14, 2022
First Sale Date: Oct 14, 2022
Artwork: https://imgur.com/a/vSazoRI
Active Dispenser
1 DOGEPENNY for 4 DOGE (5,000, comes with 2 free PIZZAS)
Dispenser Sale History
Round 1: Oct 18, 2022: 2 DOGEPENNY for 5 DOGE (sold out in 4,654 blocks)
If you would like to purchase a DOGEPENNY directly from Dogermint, please send us an email or contact us on Telegram. Thank you!